The culmination of Medal of Honor week finishes with our annual book signing. Here is your opportunity to spend a little face time with our honored guests. Take advantage of this rare opportunity to take photos, get an autograph and interact with our nation's heroes.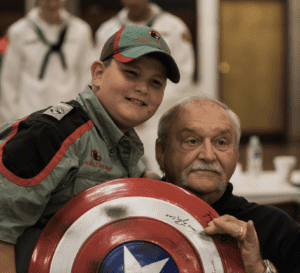 The best part is that is 100% free to the public. Our merchandise booth will have for sale the newest edition of The Medal of Honor Portrait of Valor book as well as books individually authored by the recipients.
Little known Medal of Honor Host City trivia; Medal of Honor Recipient Clinton Romesha had his photo taken for the Portrait of Valor book right here at the Gainesville Civic Center – the host venue for our event.
This event is limited to 2 items per person to have signed by our recipients, out of respect of other patrons that attend this event.
Saturday April 23rd, 2023
Begins promptly at 12:00 p.m. and ends at 2:00 p.m. at The Gainesville Civic Center at 311. S. Weaver Street Gainesville, Texas

Medal of Honor Host City 2023 Schedule
Help support our nation's heroes, and become part of this wonderful Gainesville tradition!