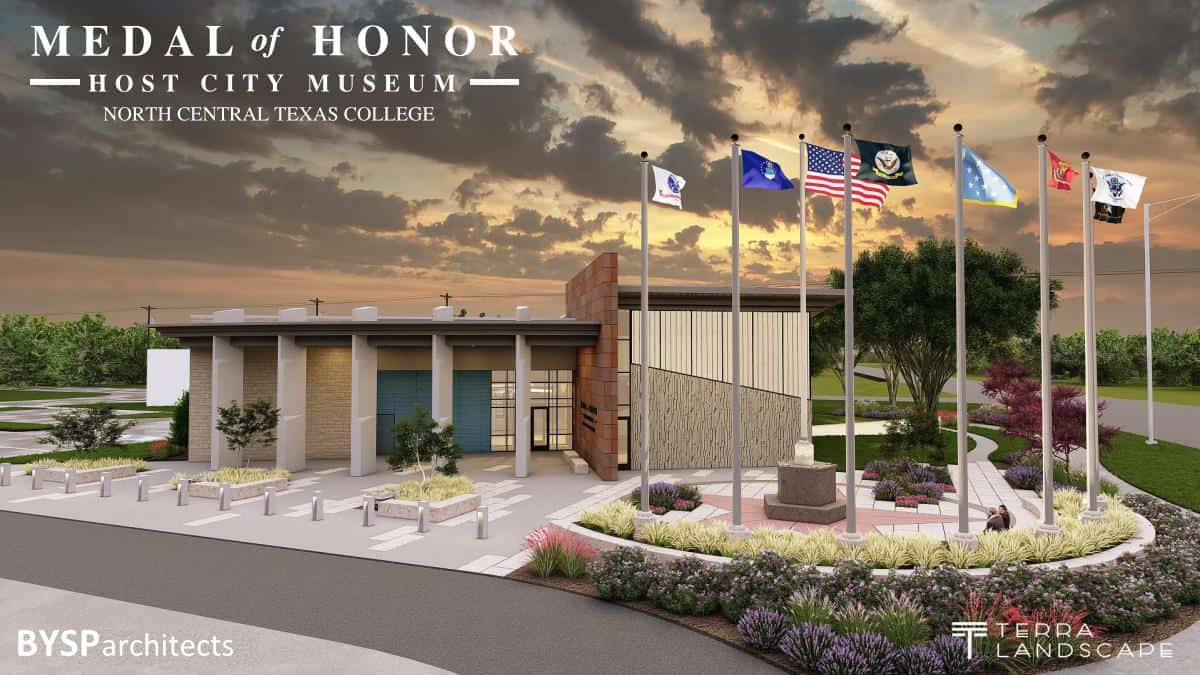 Every Medal of Honor recipient has steadfastly displayed an unwavering commitment to duty—including 56 of the 62 living Medal of Honor recipients that have been to Gainesville. Now, it is our turn to do the same for them. The Medal of Honor Host City Museum/Education Center has signed a Letter of Intent with North Central Texas College to build its new Education Center on the main campus of NCTC, contingent upon achieving specific fundraising benchmarks. With this prime location, we have officially launched our capital campaign to raise the necessary funds to build a new Education Center – one that will provide an ideal opportunity to reach out to more people than ever — in more captivating ways than ever.
We hope you will join our effort to realize the vision of the Medal of Honor Host City Education Center and build at a vibrant site within the heart of Gainesville, TX. With your vigorous support, we can create a lasting tribute to our nation's greatest heroes that will educate and inspire visitors for generations to come.
To learn how you can help or to make a donation to the capital campaign, please contact the Medal of Honor Host City Education Center at [email protected]
Medal of Honor Host City 2024 Schedule
Help us make this dream of a museum a reality to honor our Medal of Honor Recipients
Help support our nation's heroes, and become part of this wonderful Gainesville tradition!